This is the official website of Alex Takton. Alex is a recording artist, DJ and Producer. He operates out of the Great Lakes region and is a member of the music production circle called the Raw Cone Pirates. For a full description of who Al is you can pop over to his bio page and check that out. This front page is for ballin, yeah baby and no body balls like Al!
We have been working on his music for over a year now and it's time to share a bunch of this really cool stuff with the world. Stay tuned to this site as we will have rolling updates in the ish that we get into. In the meantime you can get all of his social and streaming links from here. We appreciate all streams, downloads and shares!
If you want to keep up with what Alex is into feel free to subscribe to his mailing list and we will mail you when we have new releases and show dates.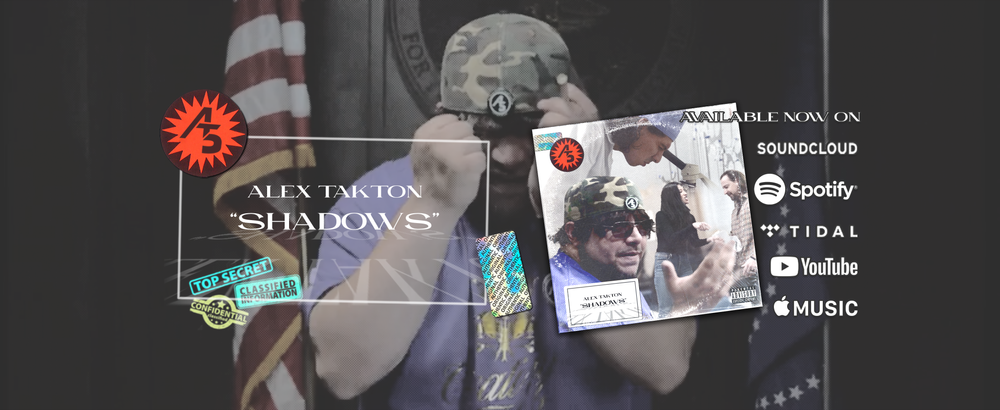 Alex Takton is back with his new single "Shadows." The world is burning and I think that's the point they're trying to make us afraid of our own shadows." In the "Don't Look Up" world that we live in fear seems to drive a significant amount of decisions. We want you to break free and think for yourselves. Come on out of the shadows and stand in the light! There is a bunch of other cool music on our website click the link in the bio and may peace be with you! X